WOCON: A Joint Meeting of the PCSO & RMSO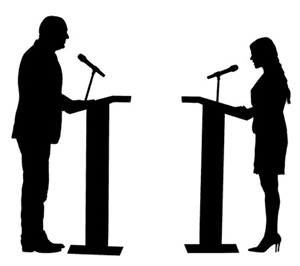 Call for Speakers
The PCSO is always looking for speakers to fill slots for topics such as scientific, clinical, management, and practice systems. Lectures must be educational, fair, and evidence-based in nature. Complete the Call for Speakers Interest Form if you are interested in speaking at a future PCSO meeting.
Ortho Idol (New for 2022)
CALLING ALL ORTHODONTISTS AND TEAM MEMBERS!! We will feature up-and-coming speakers during the 2022 Western Orthodontic Conference (WOCon) with a 30-minute lecture slot to talk about something amazing. This is a unique opportunity for people in orthodontics to present their clinical tips and tricks, scientific research, practice management, and business administration ideas to the entire PCSO & RMSO. The only over-arching criteria for the topic is that it has to be of interest to orthodontists. Our goal is to discover new speakers and ideas. Speakers chosen will receive complimentary registration for the WOCon meeting in San Diego, October 2022.
Feel free to share this information with other orthodontists, specialists, team members, and speakers that may be outside of the PCSO/RMSO region but have something great to share.
WOCON SPRING SESSION
Featuring the Ritz-Carlton Leadership Center
March 4 – 5, 2022
Caesars Palace
Las Vegas, NV
ANNUAL SESSION
November 2 – 5, 2023
Disneyland Hotel
Anaheim, CA
WESTERN ORTHODONTIC CONFERENCE
a joint meeting of the PCSO & RMSO
November 14 – 17, 2024
The Westin Mission Hills
Palm Springs, CA
Videos from prior Sessions