Welcome Orthodontic Team Members!
The PCSO would like to recognize the amazing women and men that make an orthodontic office function.  This webpage is dedicated to providing resources for you.  We will continually add new videos, tear sheets and resources, so please check back frequently.
DISCLAIMER: This Facebook page is independent of the Pacific Coast of Orthodontists. The opinions expressed on this Facebook page are the author's own and do not reflect the views or recommendations of the Pacific Coast Society of Orthodontists. Further, we do not endorse any particular product or procedure, nor do we accept any responsibility or liability for the implementation or usage of products and procedures described on this Facebook page.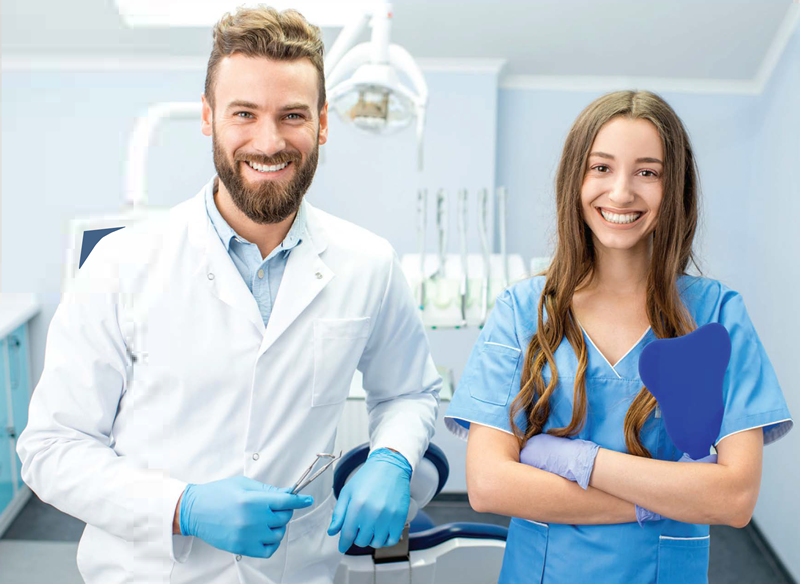 • Download the PCSO Orthodontic Team Member Brochure
This brochure can be printed and posted in your office, high school career centers, and local junior colleges or vocational/dental assisting schools. Feel free to place your logo on the back panel to personalize it for you.
Our favorite team members resources from the AAO:
• Orthodontic Staff Career Opportunities PowerPoint Presentation →
The AAO has created a PowerPoint presentation that can be used by orthodontists, high schools, career centers and vocational schools.
• AAO Ortho Staff Club →
The AAO Orthodontic Staff Club is open to all orthodontic staff — from lab and chairside assistants to administrative personnel. The AAO will only consider applications from those staff members who have their employing doctors' approval to join. The AAO Orthodontic Staff Club annual fee is $25 per practice covering an unlimited number of staff; the membership year runs from June 1 through May 31. The membership fee is not pro-rated.
• AAO endorsed staff training program →
An AAO Endorsed Staff Training Program provides a core foundation in subjects essential to the clinical chairside assistant.
Training Videos
coming soon
Career opportunities in an orthodontic office:
What are the different team opportunities?
How do I know which job would be best for me?
• Contact your local orthodontist and ask to shadow in his/her office
• Submit a resume or fill out an application if there is an opening
• Speak to the current team members
• Follow them on Facebook/Instagram, get a feeling for what they are all about
How do I find an orthodontic office?
The American Association of Orthodontists has a resource to find out all the orthodontists near you.